<![if !vml]>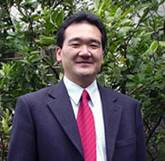 <![endif]>
Laboratorio de Macroecología
Centro de Investigaciones en Ecosistemas, UNAM
Apartado Postal 27-3
CP 58089 Morelia, Michoacán
MEXICO
+52 (443) 322 2814
+52 (55) 5623 2814
e-mail: arita@cieco.unam.mx
Google Scholar profile
<![if !vml]>

<![endif]>
Twitter
<![if !vml]>

<![endif]>
Facebook:
<![if !vml]>

<![endif]> 
Centro de Investigaciones en Ecosistemas
<![if !vml]>

<![endif]>
Universidad Nacional Autónoma de México
<![if !vml]>

<![endif]>
Updated:
January 2015
© Héctor Arita
2009 - 2015
Héctor T. Arita
BS (Biology), Faculty of Sciences, National Autonomous University of Mexico (UNAM, 1985); PhD (Wildlife Ecology), University of Florida, Gainesville (1992). I have been research professor at the Instituto de Ecología UNAM (1992-2008) and the Centro de Investigaciones en Ecosistemas (CIEco, since 2008).
Research interests
My research is aimed at the understanding of patterns of composition and structure of sets of species at the local level (Community Ecology) and at the regional and continental scales (Macroecology). I'm also interested in ecological modeling, and the application of ecological theory to problems of conservation and management of vertebrates.
Teaching
For over 20 years of teaching experience I have offered courses on ecology, biological conservation, statistics and mathematical modeling, and scientific photography. Currently I teach Conservation Biology for undergraduate students and Community Ecology and Statistics at the graduate level.
Popular science
I spend part of my time in writing teaching material and popular science articles and notes for magazines and newspapers on current topics of ecology and general science.
Administrative activities
I have participated in numerous academic committees at UNAM and other academic institutions. I was the first head of the Department of Natural Resources (now CIEco) and director of the Institute of Ecology. I was also president of the Mexican Society of Mammalogists (AMMAC) and head of the biology chapter of the Mexican Academy of Sciences.
I have participated in committees and executive boards of international scientific societies, such as the American Society of Mammalogists, the North American Society for Bat Research and the International Biogeography Society.  I was member of the science advisory board of the National Center for Ecological Analysis and Synthesis (NCEAS) and currently I am a member of the board of editors of Ecology Letters and Ecography.
Blogs
MITOLOGÍA NATURAL
<![if !vml]>
<![endif]>
EL ROLLO FOTOGRÁFICO
<![if !vml]>

<![endif]>
CRÓNICAS DE LA BIODIVERSIDAD
<![if !vml]>

<![endif]>
Courses
CONSERVATION BIOLOGY
<![if !vml]>

<![endif]>
PHOTOGRAPHY
<![if !vml]>

<![endif]>
STATISTICS
<![if !vml]>

<![endif]>

<![if !supportMisalignedColumns]>